Cold greenhouse, exhibitions in summer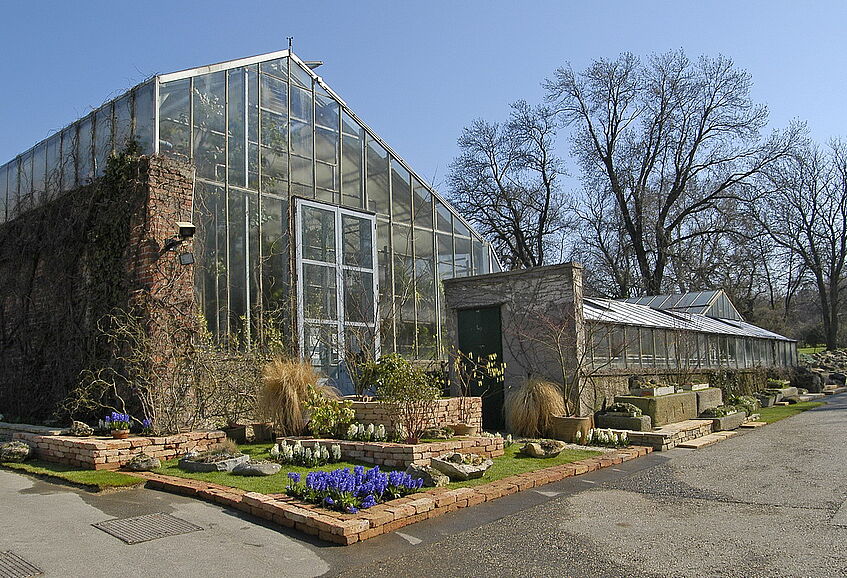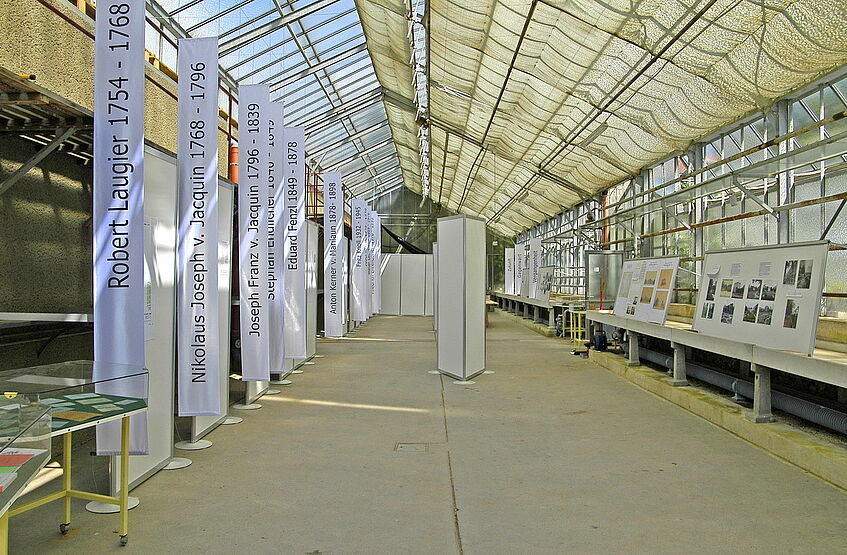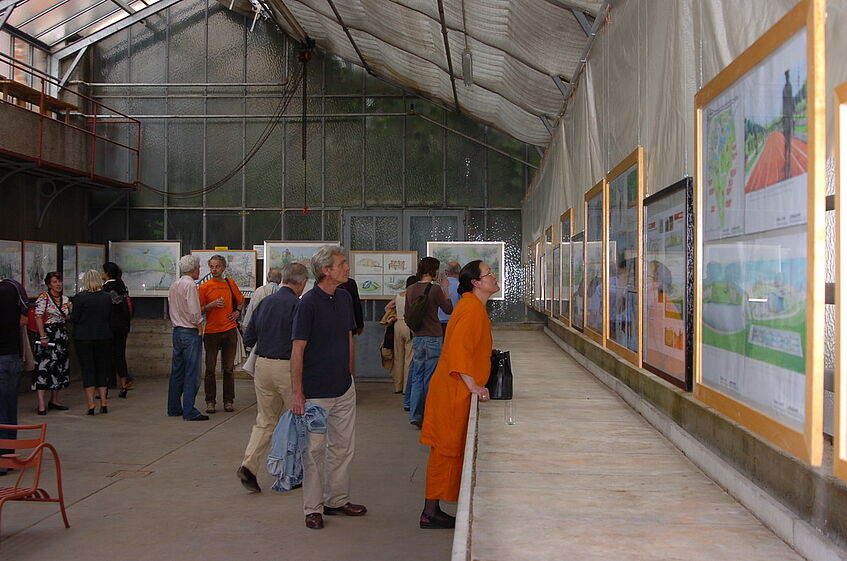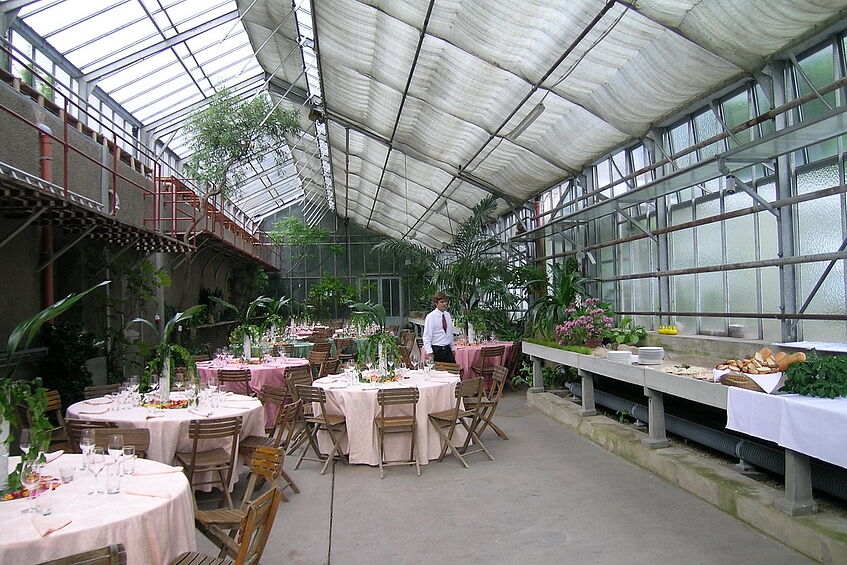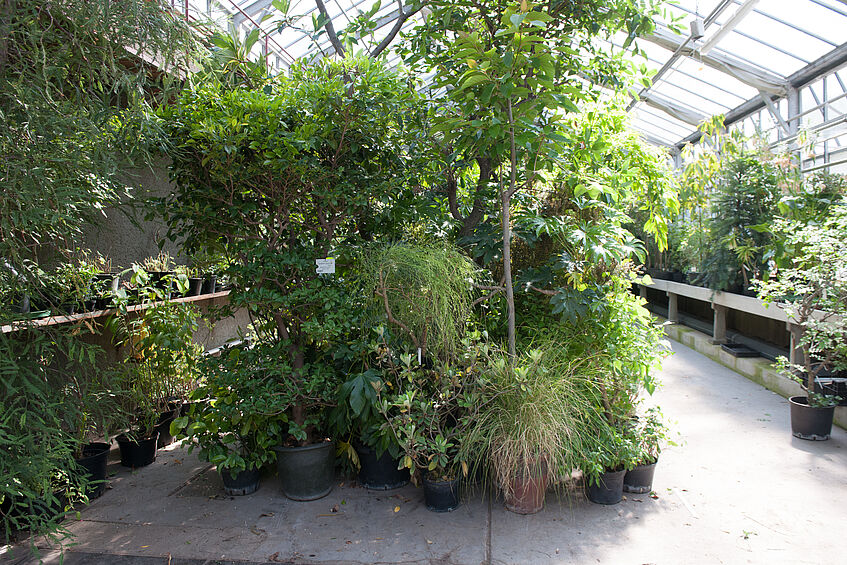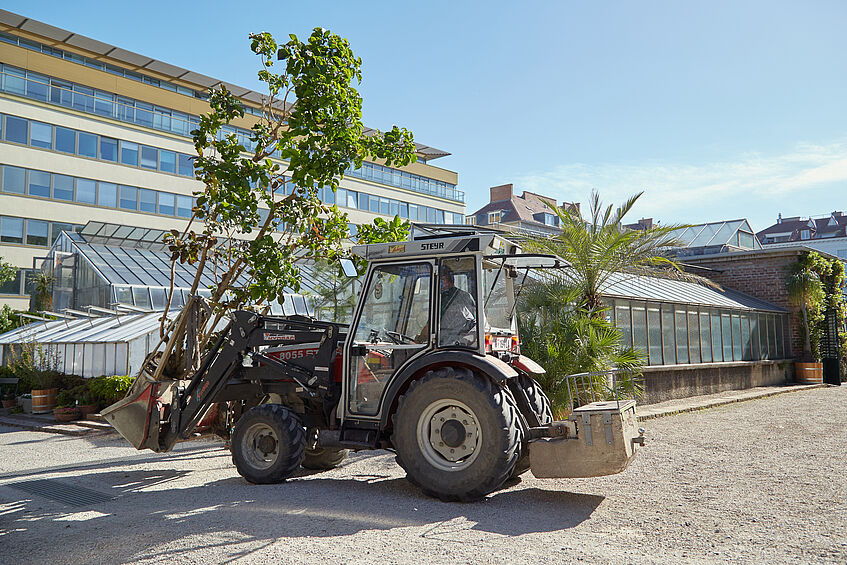 The cold greenhouse is one of the greenhouses of the Botanical Garden of the University of Vienna and serves for the overwintering of frost-sensitive plants. Cold greenhouses were derived from orangeries in earlier centuries. The cold greenhouse is used mostly harbours natives of areas with predominantly Mediterranean (e.g., Arbutus unedo) or subtropical climates (e.g., Metrosideros). In these areas frosts are rare, of short durage and low intensity.
In summer "cold greenhouse" plants do best outdoors. Therefore they are cultivated in pots or wooden containers, which make them mobile, but allows that they can be partially buried in the soil during the summer. When outside, the collection of plants from the cold greenhouse can be seen at the main entrance area near Mechelgasse, at the Tropical House and at the so-called cold greenhouse area. During this time the cold greenhouse itself is mostly empty. It is used from time to time for special exhibitions or other events.